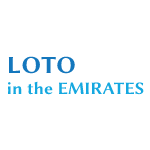 What is Mahzooz?
Mahzooz is a socially responsible and environmentally active company based in the United Arab Emirates. They promote exciting events, draws, and products in charitable projects.
Every Mahzooz draw ticket purchase has an impact on community lives and the UAE region because they are contributing to a healthier society and creating a great future for better living and working in the UAE.
Mahzooz Grand and Raffle Draw Results
Mahzooz surprised us with their new and amazing draw system for Saturday. Winning chances and prizes are insanely increased.
You can find the latest Mahzooz Saturday Draw Results on our website. Please visit our Mahzooz Results pages to get today's winning numbers for both the Grand Draw and Raffle Draw now!
Is Mahzooz Halal or Haram?
According to the United Arab Emirates, Mahzooz Draw (Emirates Loto) complies with sharia law and has been approved by a fatwa.
How to withdraw from Mahzooz??
Withdrawing from Mahzooz is easy and quick. You just need to log in to your account, visit the balance pages and enter the amount that you want to withdraw.
Emirates lotto faq