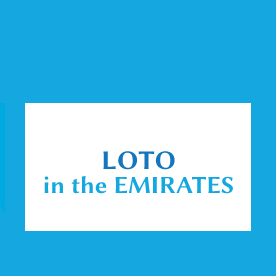 THE
Emirates Lotto
The
Mahzooz Emirates Lotto
in Dubai, UAE is Emirates lotto is a venture that is seeking to bring excitement, happiness and opportunity to every person and organisation that it comes in contact with. Hence, our moto: "Changing Lives"
EWINGS is the appointed Managing Company for Emirates Lotto. EWINGS uses best in-class systems, works with providers to customise solutions and provides all requisite services to Emirates Lotto, from setting up and managing a live-televised weekly Draw, through managing distribution networks and Point of Sale Material for over 15,000 outlets.
Mahzooz Emirates lotto is located in Dubai, UAE.
How to play
Emirates Lotto
?
Steps to play Mahzooz Emirates lotto below:
1. To enter the weekly lotto draw, simply buy one or more Emirates lotto Collectables for AED 35.
2. The collectables lotto tickets can be purchased from over 10,000 stores across the UAE or through Emirates Lotto's website or mobile app.
3. Log on to emiratesloto.com, or download the Emirates lotto mobile app and create your account.
4. If you got your card from a store, scratch off the panel on the back and register the unique 16-digit code.
5. Or simply scan your 16-digit code through the app for an instant and easy registration.
6. If you purchased the collectable online, you can directly play the Loto, or lotto.
7. Each unique code will, should you choose, give you one complimentary entry to the draw. You will be asked to select six numbers (from 1 to 49), to submit your entry.
8. Online purchased Collectables can be delivered to you later or simply be donated to Charity.
9. The lucky winners will receive a message from Emirates Lotto.
10. To check the draw results, visit the website or the mobile app.
11. If you match 3 or more of the 6 lotto drawn numbers, view our How to Claim section to know more.
Mahzooz Emirates lotto faq
Changing the world, one life at a time
Emirates lotto is founded on the spirit of winning, because you know that there is no limit to what you can achieve if you seize every opportunity that comes your way. Emirates lotto makes things happen.
Emirates lotto plays an active role in encouraging people to achieve their dreams through projects, including funding scholarships, disability and various cancer societies. And, through an unwavering, long-term commitment to the countries it operates in, Emirates lotto enables its principals to develop diverse social responsibility programmes that play an integral role towards the societal development of communities.
THIS WEBSITE, LOTO-UAE.COM IS NOT AN OFFICIAL lotto EMIRATES WEBSITE AND IS NOT ASSOCIATED WITH EMIRATES lotto OPERATOR